Skin Junkie Caffeine Scrub Review
August 02, 2013
While waiting my video to be upload on youtube. So I decided to make this review, Skin Junkie a hand made soap brand from Indonesia. Today is about their Caffeine body scrub.
Yeap! Caffeine is from Coffee Bean. Scrub ini adalah handmade dan juga mereka claim bahwa 100 % natural ingredients. Sayangnya packagingnya tidak menyebutkan informasi apa-apa, dan kelemahan dari packagingnya adalah karena materi nya adalah glass jar dan juga aluminum cap. Dan aku pribadi selalu menaruh ini didalam kamar mandi yang biasanya lembab dan juga lid nya selalu bersentuhan langsung dengan air jadi sangat mudah dan cepat berkarat. :') Lid ku yang sekarang sudah amat berkarat.
Karena di packagingnya tidak ada informasi apa-apa jadi selama di pakai selalu nebak-nebak sendiri, tapi yang jelas ada kandungan olive oil nya (Sotoy) semoga benar yah karena dibagian bawahnya ada genangan oil seperti olive oil. Scrub nya sepertinya terbuat dari pecahaan coffee bean, walau begitu scrub nya tidak begitu kasar dan sepertinya juga ada garam laut (SOTOY PARAH) but overall ini scrub favorite banget karena wanginya itu loh. Gue suka banget sama kopi haha! Coffee bean itu punya banyak manfaat dari mengangkat kulit mati, membantu menghilangkan strecth mark, dan sangat baik untuk kecantikan kulit wanita. Duh! aku rajin banget pakai scrub ini sekitar 3 hari sekali tapi di kaki ajah, dan seminggu 1x di seluruh badan. Hasilnya yah lembut dan jadi berasa bersih banget kulitnya.
Walaupun wangi coffee nya cukup strong tapi engga tahan lama kok, setelah kamu bilas dengan air baunya juga akan hilang. Ini khusus buat kamu yang engga suka wangi kopi, tapi menurut aku kopi itu relaxing banget wanginya kalau cium itu kayak "HMMMM haaaa.....".
Selain Caffeine scrub ini mereka juga punya banyak variant lainnya.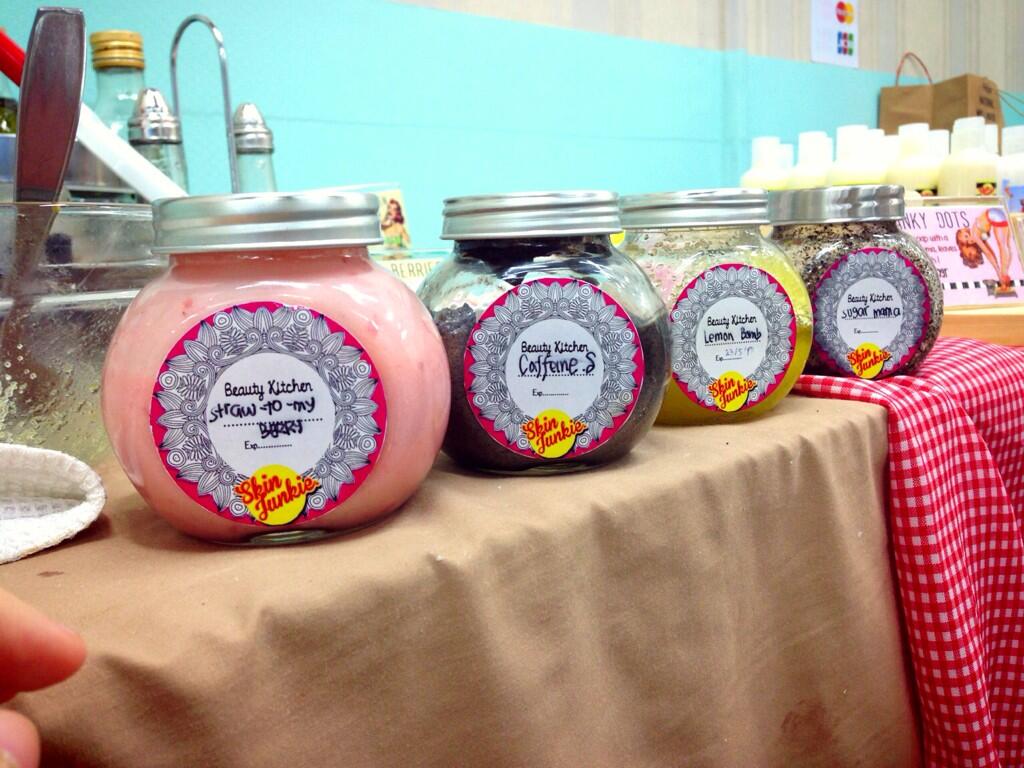 Thanks Skin Junkie, Scrub ini aku dapat ketika workshop mereka bersama Franky Wu.